EC135 helicopter production in Zhejiang
Eurocopter licenses Zhong-Ou Group to produce EC135 helicopter in Zhejiang.

It's a product made for a small, sophisticated market. Lightweight, designed for comfort, the EC135 luxury helicopter is perfect for business.
Licensed built EC135 in China
Now Eurocopter has entered the Chinese business market licensing the Zhong-Ou International Group to produce the EC135 Luxury Helicopter in the Zhejiang province.
With a price tag of $4.5 million for each helicopter, few will be demanded, yet for those who need transportation, fast, and in luxury this must be the ultimate.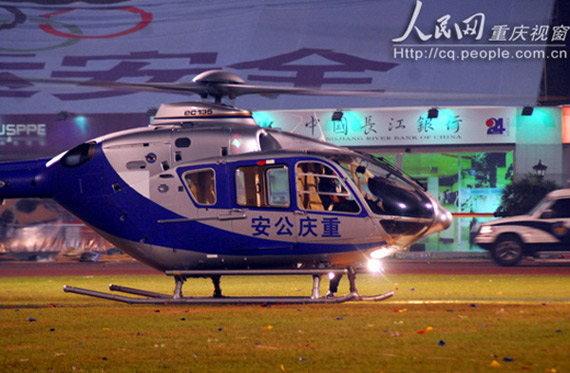 After designing the aircraft with Hermès, Eurocopter released the helicopter onto the market in 2007.
Boasting a twin turbo engine it can fly up to 178 miles per hour (287 kilometers), carry at 4 passengers in luxury, with two pilots with all the comforts of home.
The Chinese deal, announced last week, has been struck with China based firm Zhong-Ou International Group, who have formed a reputation building luxury motor homes who now will organize the assembly of the helicopters.
Its not known how many of the helicopters will be produced, not too many from all indications. Another leading producer of luxury helicopters, Bell 206 Jet Ranger has to date sold a mere 6,000 units.
Next year will see the first of the EC135 luxury helicopters on the market in 2012.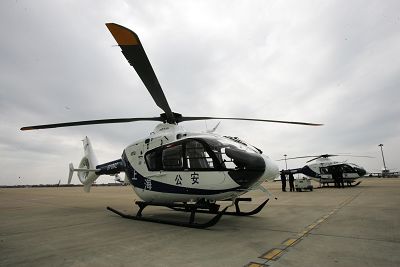 EC-135 intro
EC-135 is a light twin-engine, powerful multi mission helicopter, the advanced cockpit design, modern avionics, Fenestron and bearingless main rotor provides superior performance and outstanding manoeuvrability.
The EC135 gives a choice of 2 engines - the Turbomeca ARRIUS 2B2 or the Pratt and Whitney 206B2 models both featuring FADEC control. The aircraft has been designed with a high degree of crashworthiness provided by energy absorbing fuselage and seats as well as crash resistant fuel cells
The wide cabin and roomy seating offers notable comfort for 5 VIP, or up to 6/7 passengers as a corporate shuttle. The low-noise and vibration levels create a pleasant and restful atmosphere for the travelers and crew and the oversized side-sliding doors enable passengers to easily board and exit. In addition, the helicopter's rear clamshell doors make luggage storage convenient and simple.
More Chinese Military Airplanes:
More aircrafts: J-16, Su-30MKK, Yilong UAV, Xianglong UAV, WZ-10, Z-19, H-6 Bomber, F-8B, Z-20, Z-15, KJ2000, KJ200
Home · Chinese Aircrafts · Previous: Z-8 helicopter · Next: J-11 / Su-27
---